The mobility revolution
for the car park
podis® is the ideal solution for setting up a charging infrastructure with decentralized power distribution. You can see how quickly this happens here.
The innovation behind
"The innovation behind" shows what the Wieland brand is all about: pluggability, speed and technologically mature products. With the installation of the podis® we are providing the proof. You will see: Setting up a charging infrastructure with decentralised energy distribution has never been easier. The overarching framework for this is an image film that provides insights into the company. The look behind the scenes also provides the explanation for the title: Here, at the source of our innovative product range, is "The innovation behind".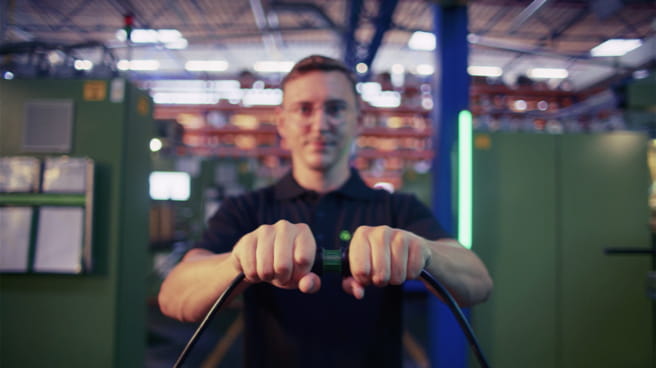 The innovation behind speed
An electric car drives through a dark underground car park. This is equipped with a charging infrastructure for electric mobility.
Never mind
if it's fast
E-mobility is the topic of the hour. With podis, you can set up the necessary charging infrastructure for a decentralized power supply without any major planning effort. Fast, secure and flexible. Thanks to innovative flat cables and clip-on outlet modules, podis enables many charging stations to be attached to a relatively short section of cable. And that without much voltage drop. Dismantling and stripping the cables becomes unnecessary. This not only significantly speeds up initial installation, conversion and expansion, but also reduces waste to a minimum.
65

%

faster during initial installation

79

%

faster conversion
podis® comparison of time: power bus vs round cable
Benefit from fast and safe installation of podis® cables. Thanks to their penetration contacting, stripping the cable is no longer necessary. This gives you greater flexibility – for initial installation and subsequent retrofitting.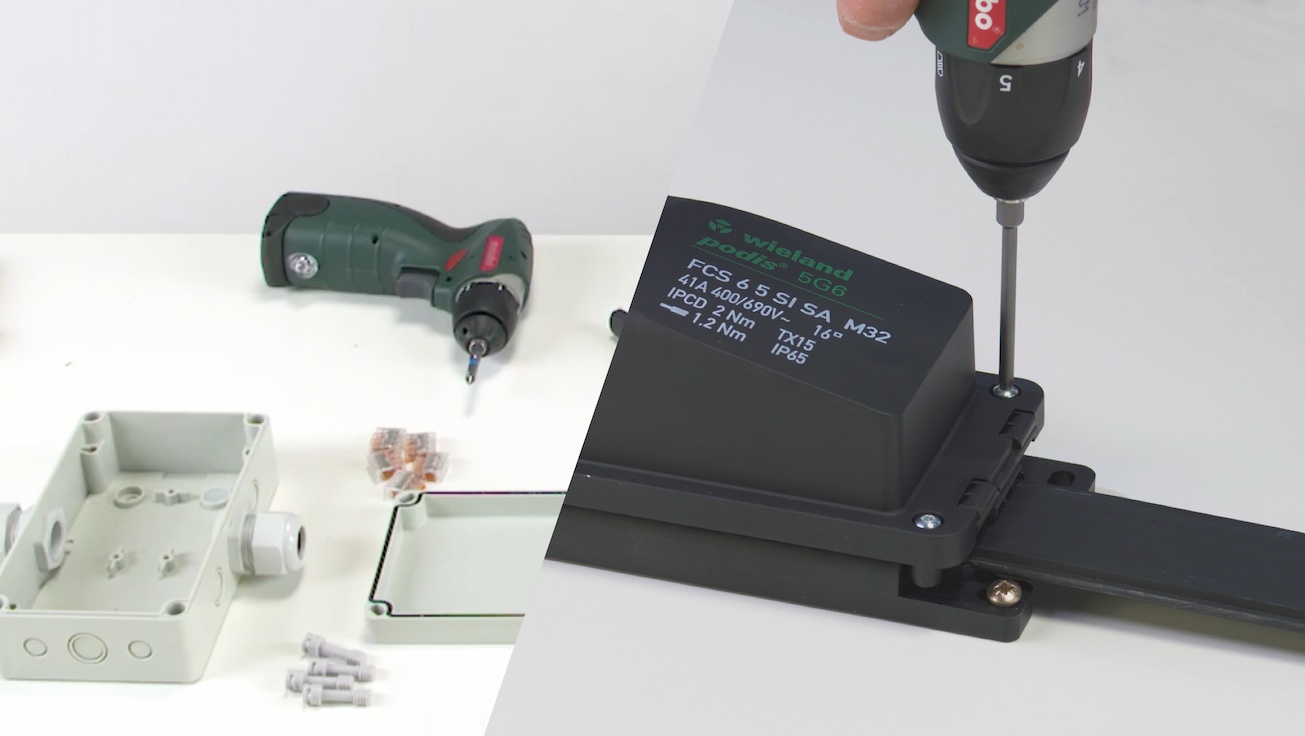 The innovation behind flexibility
The wallbox of a charging station for electric cars is connected by cable to the connection module of a podis® power bus system.
The power distribution,
that grows with its tasks
The podis® power bus system enables decentralized power distribution that you can continuously adapt to current demand. Modifications and expansions can be carried out at any time without major planning effort. Even the exchange of a charging station requires only a few minutes. This not only saves you time, but also cash through the efficient use of materials.
88

%

faster for extensions

30

%

lower installation costs
podis® – Innovation is more than the sum of its parts
We deliver the proof in a sample case
Order sample case
The innovation behind safety
The connection module of a podis® power bus system is bolted to a flat cable.
Isn't it nice when nothing happens?
Thanks to the penetration contacts, podis guarantees safe operation even in demanding environments. Parking garages in particular are often exposed to moisture and high temperature fluctuations due to weather conditions. This makes it all the more important to have a power distribution system that ensures reliable operation under these conditions and is characterized by maximum safety.
Penetration contacting of a podis® connection module
An animation shows the penetration contacting of a podis® connection module when bolted onto a flat cable.
podis®
in practice
Quality that
simply convinces
Convinced customers are the best evidence that a product has proven itself in use.
And for Daniel Ruf from the Swiss Burkhalter Group, podis® has already passed the practical test with flying colors: "We rely on a system that can be installed with little effort and without errors. Classic cabling methods wouldn't work at all with our business model."
Especially when his company retrofits existing garages, the advantages of podis® come into their own: "Let's imagine we implement 90 charging stations in an underground garage and want to do it with conventional cables and junction boxes... that would be an adventurous undertaking in many places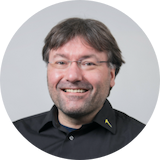 Classic cabling methods would no longer work at all with our business model.
Actually, in all the projects we retrofit, the space available in the route and in the main distribution is not exactly princely. So a system like this naturally suits us very well. The development from the main electrical distribution to the flat cable has proven to be very feasible in most cases."
When will you be convinced of the advantages of power distribution with podis®?
It's a perfect match
podis® is a system solution with perfectly matched components. This makes error-free installation even easier.